2023 CES Show: Xinfrared Welcomes All Customers to Visit Us at 18870 Booth in LVCC Center Hall!
First, let's briefly understand the information about the CES show( Guess most friends already heard of this before: CES( Consumer Electronic Show) is the global stage for innovation. CES is the most influential tech event in the world — the proving ground for breakthrough technologies and global innovators. This is where the world's biggest brands do business and meet new partners, and the sharpest innovators hit the stage. After understanding these, I believe this is certainly the paradise of most electronic technology enthusiasts.
And yes! For us, we will never miss a big party like this, we have made many friends last year here and also had great experience with some new partners, it has been a precious memory.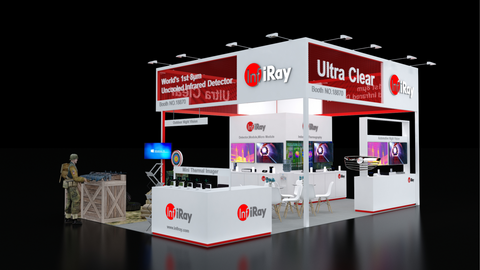 This year we have a bigger booth with more products brought in. And please get to know more details of our booth ahead so that you can easily find us on scene.
Location: Las Vegas Convention Centre(3150 Paradise Rd, Las Vegas, NV 89109)
Booth: LVCC Center Hall,#18870
Exhibits( Thermal Cameras) On Display: 
T2Pro Thermal Monocular: 256*192 resolution, 13mm focal lens.
T3 Thermal Monocular: 384*288 resolution, 19mm focal lense.
P2Pro Thermal Camera: 256*192 resolution, -20-550℃ measuring range.
T2S+ Thermal Camera: 256*192 resolution, -20-120℃ measuring range.
PX1 Thermal Rugged Phone: 256*192 resolution, 48-Megapixel Sonny Camera.
T3S/T3Pro Thermal Camera: 384*288 resolution, 13mm focal lens.
Date: January 5th-8th 2023
So here is it! Last hope you can enjoy this show and have a wonderful journey.